At MIO Events, we thrive on creating memorable hospitality experiences, and bringing the flavours of Oldstead to life, no matter the size or scale of the event. We pride ourselves on creating memorable moments, turning any occasion into a celebration through food, drink and exceptional service.
I've taken everything I've learnt in my 15+ years in hospitality, and my near decade as a Michelin-starred chef to create bespoke, unique and innovative dining experiences, using the same ingredients, ethos and beliefs my two Michelin-starred restaurants follow.
And I'm joined by a passionate and experienced team of hospitality professionals with both fine-dining and large-scale events experience. A unique team that can expertly execute everything from an intimate supper club to a 200+ person gala dinner with ease.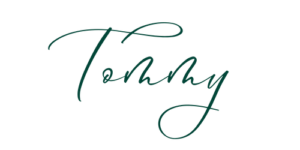 Made In Oldstead at

weddings

corporate events and dinners

brand launches

summer and festive parties

private dinners

canapé receptions

birthdays and other celebrations

festivals
We pride ourselves on creating memorable moments, turning any occasion into a celebration.
Nothing fazes us, whether you're wanting an intimate outdoor dinner cooking over fire, canapés for a glitzy, black-tie celebration, or a sit-down dinner that'll have guests talking for years about the experience. From the get-go, our team are on hand to bring your ideas to life from the menu and bespoke drinks, all the way down to any additional extras you need to make your event work.
Our mission is to create moments that matter, working closely with you from the start to ensure your event is everything you want it to be. Including:
Corporate events and dinners

Summer and festive parties

Gala dinners

Weddings

Brand launches

Private dinners

Canapé receptions

Birthdays and other celebrations

Festivals
Made In Oldstead follows the same ethos and values as our restaurants; growing our own produce, using innovative preserving and cooking techniques, and working closely with local suppliers, using the very best ingredients to create bold and exciting flavours.
Alongside Tommy, development is overseen by chefs Tom Dale, Tom Bell and Jonathan Little, all of whom have Michelin-level kitchen experience, having all worked under Tommy for many years at his restaurants.
This trio are part of a wider kitchen team who are passionate about creating memorable dishes that are packed with flavour and innovation.
This is no ordinary drinks list. Masterminded by James Banks, who heads up our drinks production and buying, our beverage offering is just as important as our menus. We're proud to offer a collection of unique and exclusive drinks that truly encapsulate our ethos.
Our craft beers are made in collaboration with local breweries: our crisp, Kolsch-style Master of the Woods lager (Treboom Brewery), smooth Slocken Hefeweizen (Bad Seed Co.) and our most-recent addition, lemon verbena and chamomile Verbalist pale ale (Turning Point Brew Co.).
On our wine list you'll find our exclusive English sparkling wine made by Charles Palmer and his son Robert in Winchelsea, Sussex, alongside a selection of our own label canned wine (yes, you read that right). To make this, we've worked with incredible, small-scale winemakers in South Africa and France. Banks Brothers canned wine was launched in 2021 combining our passion for fine wine with sustainability, finding a new way to package the wine we love to serve in our restaurants.
And of course our cocktails, made using ingredients we've grown in our three-acre kitchen garden, or foraged near to us in Oldstead, We create everything in our cocktails from our spirit infusions, to our own vermouths, tinctures, bitters, cordials and syrups, to create cocktails that you won't find anywhere else.
We are so passionate about the drinks we've created, and the relationships with brewers and winemakers that we've made, and we'd be pleased to take you through more stories and ideas to ensure your drinks pairing is perfectly suited.