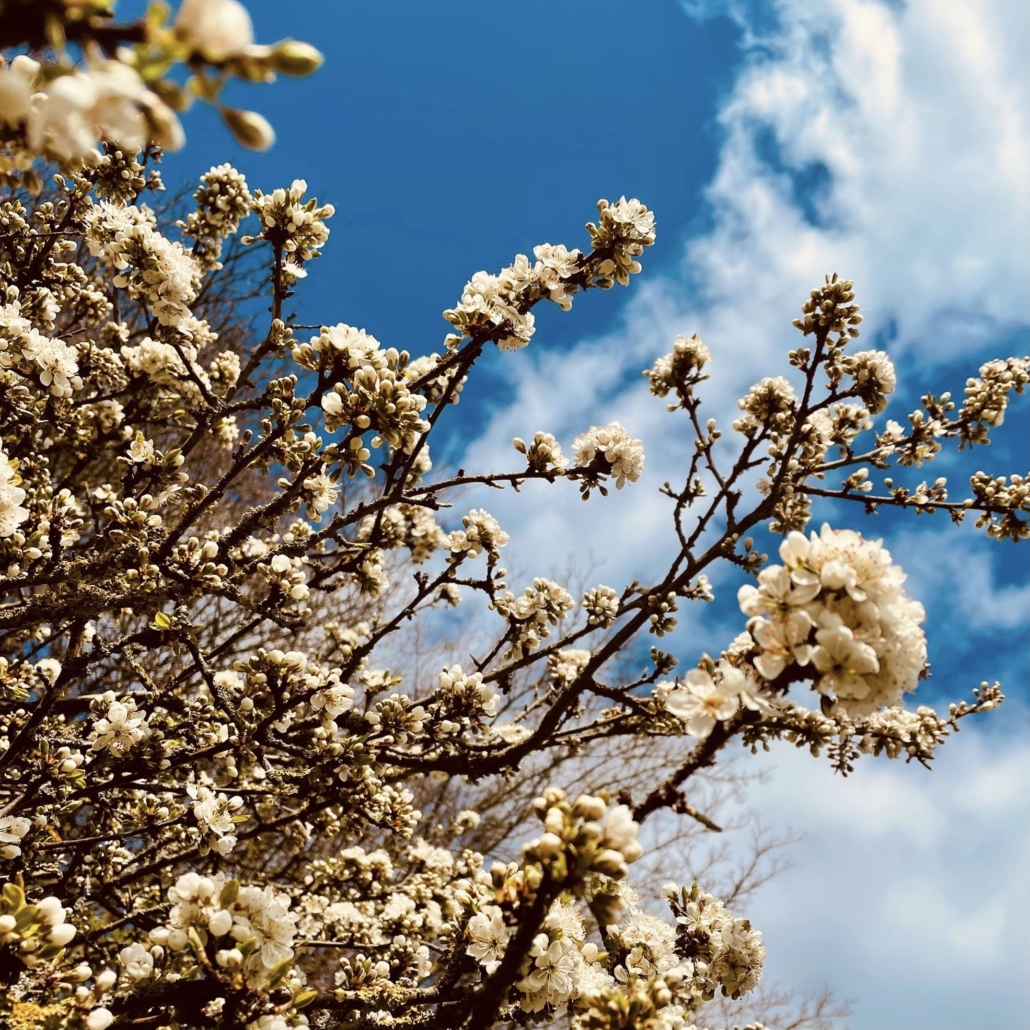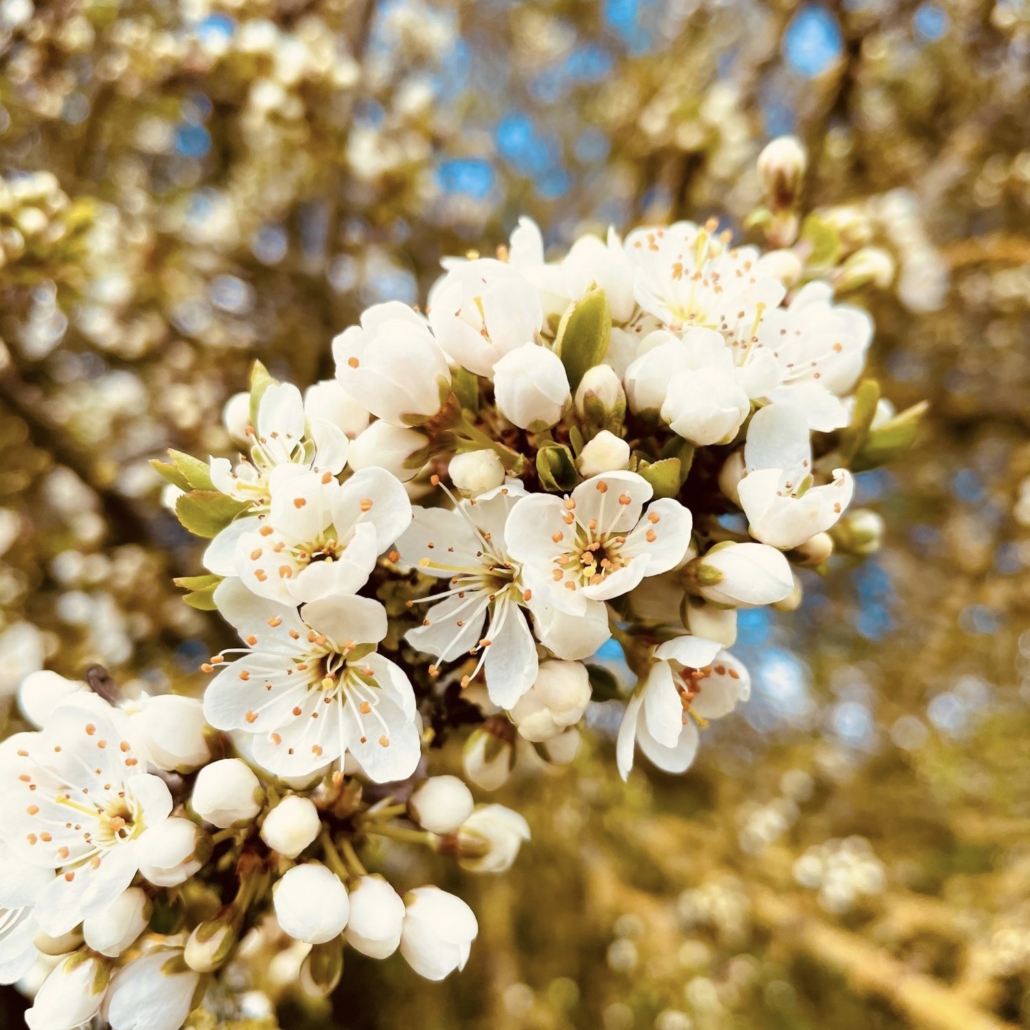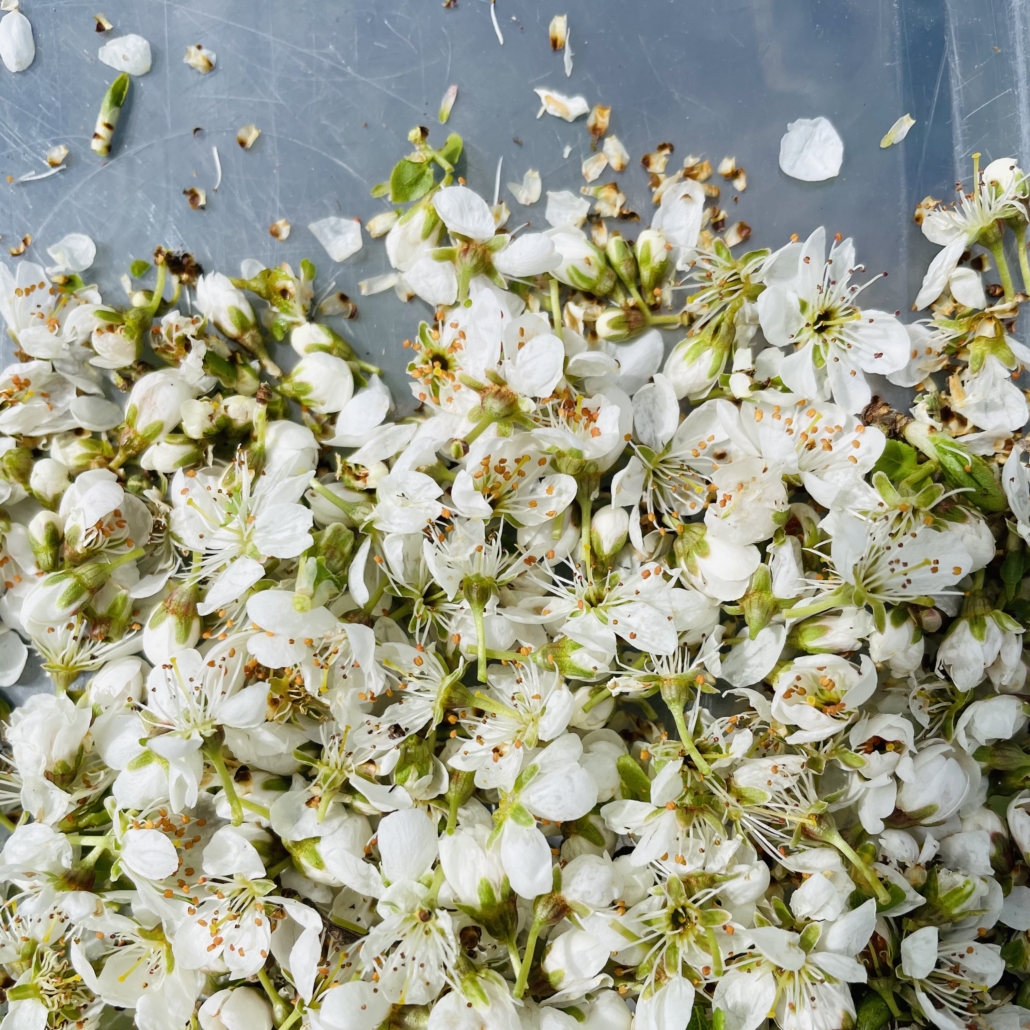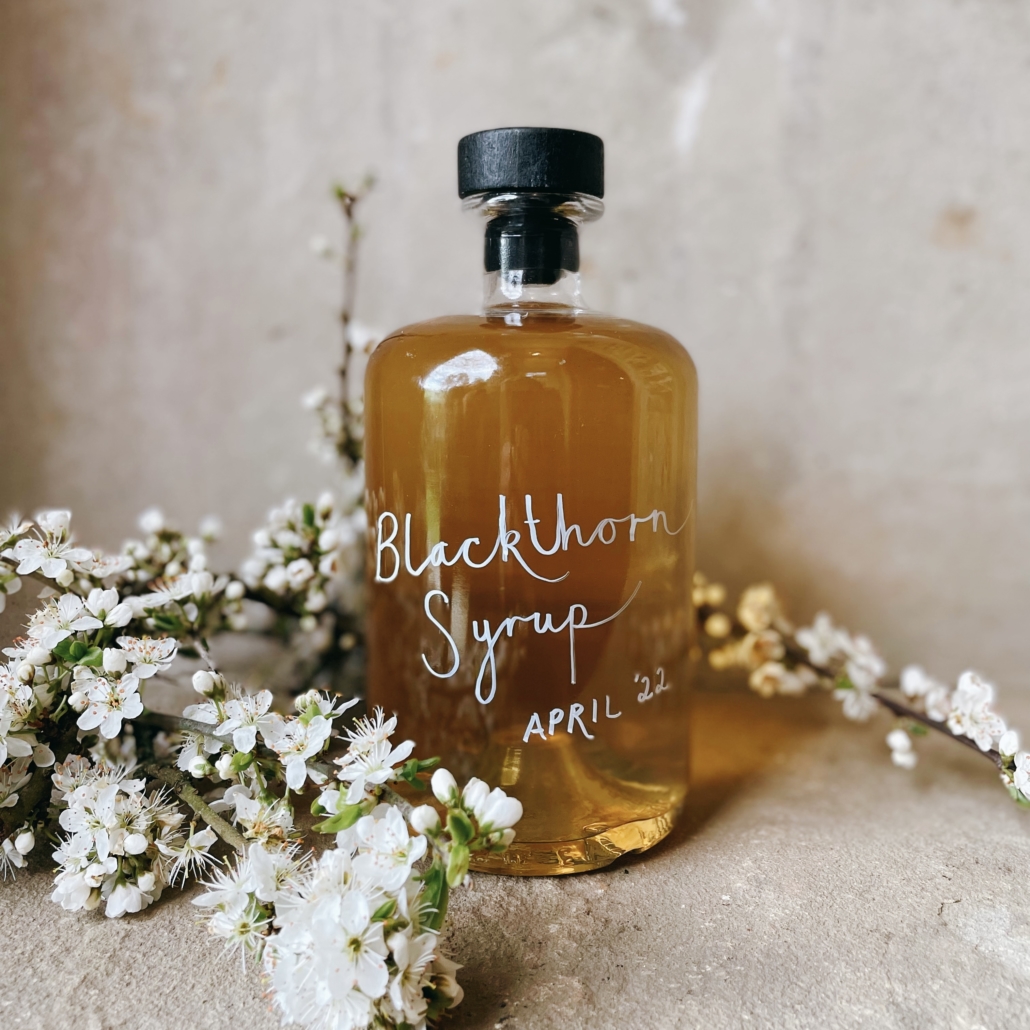 How To Make Blackthorn Syrup & Our Favourite Spring Cocktail Recipes
Ah, blackthorn. One of the many delights of the Great British Hedgerow, and a beautifully versatile plant that we're lucky to have growing in-and-around Oldstead.
What is blackthorn?
Prunus spinosa – known as blackthorn to us – is a species of flowering plant native to Europe. Surprisingly, you might already be familiar with blackthorn, since its branches bare the home to sloe berries in the autumn – producing an incredibly fruity seasonal tipple once combined with gin.
What's lesser-known about prunus spinosa is its springtime counterpart, blackthorn blossom. Right now in Oldstead, there's a spectacular showcase of delicate white flowers along the borders of our fields, with our production team preserving their almond-like flavour into sugar syrups for future use in cocktails, or perhaps on the menus of our Michelin-starred restaurants.
How to identify and forage blackthorn blossom
Blackthorn is actually relatively common in the UK, and if you live in the countryside, its likely that you're close-by to a good foraging spot already. The Woodland Trust has an excellent guide on how to identify blackthorn blossom, as well as how to forage responsibly, too.
How To Make Blackthorn Syrup
RECIPE
Forage
blackthorn
blossom on a warm and sunny spring day from end of March to mid April.
INGREDIENTS
1l water
1 kg caster sugar
200g blackthorn blossom
TO MAKE THE SUGAR SYRUP
1. Bring 1 litre of water and 1 kilo of caster sugar to the boil, ensuring the sugar is fully dissolved.
2. Add in 200 grams of
blackthorn
blossom. Remove from heat, cover and leave to infuse for 30 mins.
3. Strain off and discard the flowers.
4. Store in tubs in the freezer for up to two years.
How To Make A Rhubarb "Americano"
You've made your first batch of syrup, so now what? Our twist on the classic Italian cocktail, the 'Rhubarb Americano' is the *perfect* showcase of the almond-like flavours of blackthorn.
INGREDIENTS & THE RECIPE
25ml dry gin
25ml b

lackthorn

 syrup
25ml rhubarb juice
75ml soda water
Mix all of these ingredients together over ice in a tumbler or high ball glass and serve.